About Us
The Going Over: Bet Pro Wrestling podcast debuted in January 2020 with betting tips for the WWE Royal Rumble. However your two hosts have been betting on wrestling for many years prior to that.
Your two hosts are Scotsman and Vintown. Here we are hanging out with our best pal David Otunga: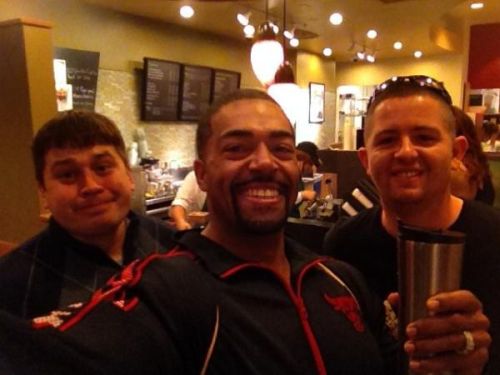 Scotsman has been a gambler for as long as he can remember. He went professional back in the early 2000s thanks to online poker, however much preferred the world of sports betting. He runs and writes various betting tips websites over the internet.
One of those websites is BetWWE.com, a site he launched back in March 2010 for WWE Wrestlemania 26 to provide betting tips on that. The site has now evolved as more and more sportsbooks get into betting on wrestling and covers AEW, NJPW, NXT and anything else that pops up as well.
Vintown helped him with both the launch of BetWWE.com, and with doing betting tips. The two would often get into long discussions over Skype prior to each wrestling show before deciding on what betting tips to go with for that show.
In 2019, Vin branched out to his own website BetOnProWrestling.com where he provides betting tips and odds for all wrestling shows too.
It's a healthy competition between the two but one where we both have the same goal: to make money betting on wrestling.
We are both big wrestling fans and usually attend every "Even" Wrestlemania (Mania 28, 30, 32 etc). Our first Wrestlemania we attended together was actually Wrestlemania 28, when Scotsman won Mick Foleys RAINN Raffle and brought along Vin, who was the one that encouraged him to buy the raffle tickets in the first place.
We even got to have lunch with the WWE Divas!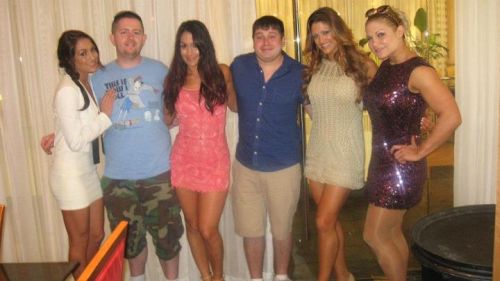 Prior to each show we'd get together to discuss the upcoming wrestling show on Skype, and what betting tips we were considering. We'd approach it from all angles. Eventually, we decided that it would just make sense to turn those long Skype calls into a condensed version that we could put into a podcast instead of just articles. Because hey it's 2020 – who wants to actually READ anymore?
We will be providing a new podcast for every show and tracking how each of us do on each show for the "competition" aspect of it.
If you need to contact us, you can contact us at GoingOverPodcast@gmail.com.